In banking and finance, scams and fraud have made industries vulnerable. The only way to avoid this is for banks and organizations to be vigilant, with specific best practices to follow. KYC or 'Know Your Customer' was launched in 2002 by the Reserve Bank of India to prevent dubious activity in many sectors related to financial transactions. In 2004, it became mandatory for all banking/financial institutions and other intermediaries in India to adopt KYC for all their clients. The goal is to check a customer's details as recorded by KYC before any transactions are undertaken. This would guard against fraud.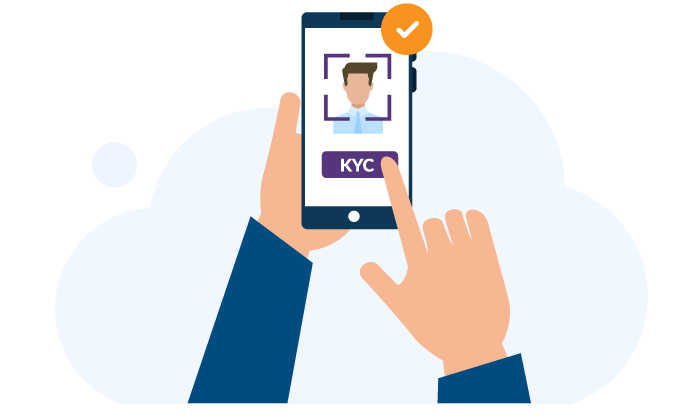 What is KYC?
Almost everyone has a bank account, and it is essential to know what KYC means. It is an acronym commonly used in the financial industry. 'Know Your Customer' is a verification and authentication procedure that institutions carry out as a security measure of existing customers. KYC is undertaken by validating documents connected with a client's address and identity. Before clients can partake in any transactions, KYC is verified, ensuring customers' validity. Once the authentication and verification are done, the Central KYC Records Registry assigns a unique client identifier code. Based on the norms of the Reserve Bank of India, all concerned institutions must complete this process for existing customers (with regular updates yearly) and each new customer.
About How to Update KYC
The information contained in your KYC credentials should reflect the latest personal information about you. If there is any change in your details, you must notify your bank or institution in question, as you need to update your KYC status. For instance, your address may have changed. The update must reflect your KYC information on an urgent basis so that no fraudulent transactions are undertaken under your identity. If you choose to update this online, you may, provided you hold investments of Rs. 50,000 per fund. Your bank will offer services of KYC updating online:
Visit the website of your bank.
You will see a tab for 'KYC Update.'
Click on that and fill in the required details in a form that is displayed
You will get an option of choosing documents you want to use as proof of identity and address (usually you must provide your PAN and Aadhaar Cards)
You can then check a box to authorize your KYC update.
Enter a captcha code
Press the 'submit button, and you're done
About KYC Status
You do an online check of the status of your KYC, either at your phone banking website or the Central Depository Services Limited at https://www.cvlkra.com/kycpanenquiry. You will have to fill in your PAN number, and then you will get to see your status as either:
To End With
KYC is an essential part of a customer's banking life and an institution's way of maintaining secure transactions. Keeping your KYC updated helps banks and institutions guarantee a fair amount of transparency in financial transactions. Visit Finserv MARKETS to get more information about KYC and KYC status and updates.
Sources: